They are the Judo Twins from Danmark. Or what they actually named is Marcus and Jacob. The twins writes about their judo. About trainings, camps, ups and downs, tips and tricks. The struggle to evolve, to become stronger, leaner and better technically. They compete at a high level side by side and have no plans on others things. They have become known both through Facebook and through their website where you can follow their journey towards new competitions. They attended as many other Swedes on Illiadis camp in sweden in january and saw this as a matter of course to learn from the best.
Debut on European / International arena Zagreb
Early in February 2014, my brother and I were told that we were qualified to the European Cup in Zagreb. We were really excited and could not wait to get on our first European Cup. This was the first competition with the new IJF World Tour Cup for Cadets. The only annoying thing was that we had to keep our weights in -50 kg & -55 kg. It's a tough thing to keep the weight but it's a part of the sport if you want to be among the best. But all in all, we both kept the weight. Because rules have changed, we had to weigh in at 06:30 the same day we had to compete on. But fortunately we didn't start until 2 o'clock later that day. When the weight in is so early in the morning, it's very important that you get something good to eat, so you are ready when you are going up for fight later in the day.
We both got a good warm up and we were ready to fight. It was a special feeling to stand on the mat and fight at a World Cup for the first time. And something that made it even more special was that we both won 2 matches and lost 2 matches each. It was a fantastic feeling to win some matches, as in Denmark, we are paying for everything ourselves. So we sent a message later to our parents at home that it was worth all the money. This tour was a total of 11,500 Danish crowns for both of us. The training camp afterwards was one of the best camp we have ever been on, the randori partners were at a high level and every practice we have learned something new. There was many good fighters to choose from, and we were not afraid to take on the best. Which we did as often as possible.
Since it was the first tournament of the new IJF Cadet World ranking system, the two fights we won gave us an amazing place in the world ranking. Marcus became no. 28 in -55 kg and Jacob no. 17 in -5o kg. We know that it is only for a short amount of time, but what an amazing Cup debut. Happy sponsors ( mom and dad ), winning some international matches, an incredible world ranking and most important of all; a very good randori trainingcamp.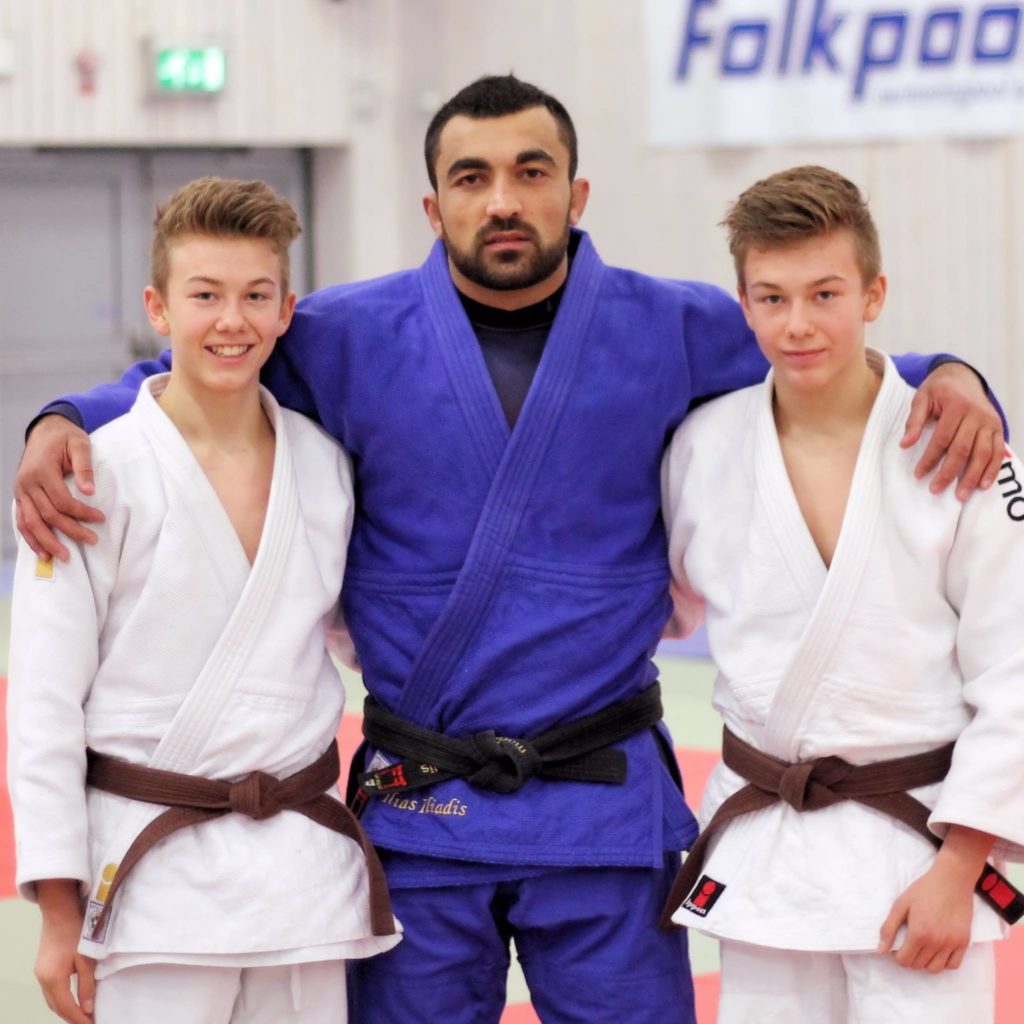 After this cup (and Bremen Masters, where we didn't win any matches), we decided to give it a bit more time. We want to gain weight and get stronger. This means a new weight class for both of us. Because of this, it's meaningless to keep competing in the next Cadet Championships. We have now set some new goals for 2015 and the training for this will be in focus. We now know much more of what's expected at this level and we will be back stronger and faster next year.
Facebook: Judotvillinger
Hemsida: http://judotvillinger.dk/
Best Regards
Marcus and Jacob