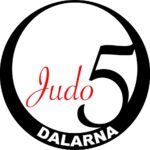 My whole intension with the camp was to gather women all around to meet, have fun and to be able to practice with someone with matching size and strength. In most clubs you might be alone as a woman and it can be difficult to get the optimal training when you don't have anyone your own size or matching prerequisites.  Judo is an individual sport , but it also becomes somewhat a team sport because you also need someone to practice with.
At first I didn't have very great expectations about how many would come to the camp. This was the first Judo5 womens camp that I would take care of and manage. Once the registrations started to come I had 30 as the goal, but it ended up with double that – there was 60 registrations in the end!
During the weekend of April 26-28, 60 girls from 15 different clubs gathered to train, play, be inspired and socialize together at the Judo5 camp in Borlänge. I worked very hard to try to get the planned camp to be something that would suit most participants and that many would like to come back to. The goal was for me to have a camp where you had to meet new or old friends, practice judo and have fun together. The theme I had in my head for the camp was movement, I wanted us to practice judo in different forms together without any premises, all movement is good and together the more fun!
My session
And different forms of judo we got! On Friday, the next group gathered to start the weekend with a judo pass with me, Caroline. The participants during the weekend were anywhere from 9 to 40 years  so in the head I had difficulty getting together a session at first. I thought about what I had wanted to do myself and hope the girls thought it was as fun as I did. Became a passport with a lot of movement, tachi waza combinations and randori.
SISU lecture
Saturday began with breakfast and lecture with SISU, which dealt with diet and sleep. Incredibly important for both young and old to have knowledge of how to cope with all training and everyday management. I think many of us need to know a little more than we know today. I would like the young people who train to get good information about this in order for them to be able to train, so that they think it is fun to train and continue to practice for a long time.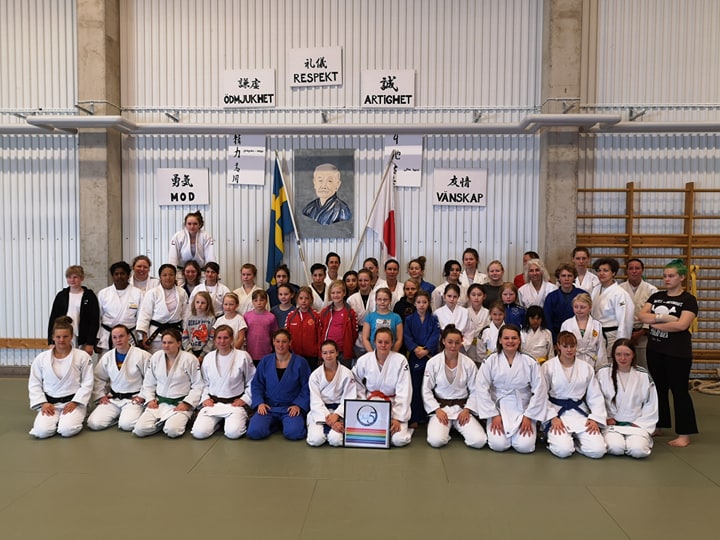 Judo5 instructors
After the lecture, the invited coaches Malin Nordin and Ida Lindgren from Judo5 each had a session during the day. Among other things, Malin got to learn a little clever but good newaza technique while Ida got together a good training with tachi waza techniques with a lot of good exercises for the final throw ura-nage. One of the sessions we had during Saturday was called "outside the box" and was held by Julia Hamilton, Gunilla Naesenius and Diana Gunnarsson. Diana went through knee control with us and showed us some good exercises for us to practice. Did you know that girls have an easier tendency to get bad knees than guys?
Balance and kata
Gunilla went through some fun balance exercises from the Judo4balance program as warming up and Julia got some kata techniques from Ju No Kata, Kime No Kata and Goshin Jutsu. A very exciting and fun pass with many new exercises for many. I think many were impressed by the pass because it was just so much new.
During the Sunday you noticed that everyone was quite tired, everyone was a little quieter and a little later to breakfast than the day before, but no one did not give 100% to the training. The last pass held Ida, Malin and I together and tried to connect the dots with what we had done over the weekend. The were little repetitions with throws and combinations where we built our exercises together with throws to other combinations and finishing down the mat with Malin's newaza technique. The whole training ended with randori at full speed.
It was a great atmosphere throughout the camp and it feels like everyone was very happy with the camp, I know I am! Would like to give warm thanks to the coaches who set up their time to come and train us but above all a big thank you to all of you who came and attended the camp, it would not have been as good without you!
Awesome coaches and awesome participants – see you..!
/ Caroline Österman, Sweden