Roland Vogt is 42 years old, holds the third DAN and comes originally from Denmark. Roland has been practicing judo for 31 years and was coach for the Danish cadet national team between 2005-2008. In addition to being the Faroe Islands' new national team coach, he is also the chairman of Svendborg Judo Club.
At a time when Sweden has a goal to take two Olympic medals, Denmark has the opportunity to qualify two judoka for the Olympics. The other Nordic countries also have relatively established programs for their judo. The Faroe Islands have for the first time ever hired a national team coach. It may seem a bit comical – but it is reality for the Faroese judo union "Judo Faroe Islands".
I got acquainted with the islands in the north Atlantic for the first time when I did a training camp there in the fall of 2016. During my visit I spoke with the chairman of Judo Faroe Islands, Sofus Johannesen, about the past and the future of their Faroese judo. In Denmark, we especially remember Faroese judo from the past and regard it as their peak when they then often visited Denmark for both the Limfjord Cup and summer camp.
In the spring of 2018, I started my work as a national team coach in the Faroe Islands – a country that has never had this before. It is agreed that I will be employed through the Island Games in July 2019. After this, an evaluation will then be carried out if it becomes an extension or not yet to be seen. The whole thing is an exciting project with great potential.
THE WORK JUST NOW 
From the beginning, a visible and strong collaboration has been established between judoka, coaches and me to create the best conditions for a good training culture (stability, endurance, will, adjustments, etc.). We want to make sure that we match the level between both judoka and coaches. The coaches must have an interdisciplinary knowledge of judo, strength training, coordination training and fitness. In addition, they must have a general knowledge of Judo's full capacity to be able to train and stimulate based on the individual's ability and potential. With this starting point you can reach far, even in such a short time as in two years.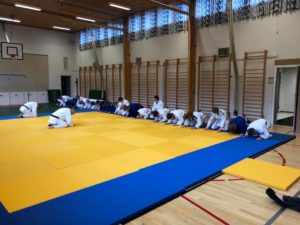 There is no doubt that the Faroe Islands have as much development potential as other nations in the world who develop their judo. On the other hand, something is always crucial for the development of a given judoka is in the very early teens. Therefore, we work with fighters and coaches to create a more stable foundation for the Faroe Islands' judo to continue to develop, even when fighters become teenagers and where we usually experience a loss among the practitioners. 
Just look at how Robert Eriksson (Sweden) has been involved in training fighters to cultivate the systematic direction that he leads with good sportsmanship, committed, talented and independent practitioners. The same thing happens in Denmark, with Peter Scharinger. So much work will also take place in the Faroe Islands. When you are from a small judo country, it requires an incredible amount of independence and a coach who dares to raise their judoka. 
We cannot escape the fact that good judokas require many tournaments, and if you are from the Faroe Islands you must also fly. It's a challenge. Fortunately, our closest neighbours are Iceland, Norway and Scotland. In the future, we need to be out more. Out in the world to test our judo and get some more experience. 
From the coach point of view, it is something special to work with a team and judoka that are not immediately available. There is a lot of coaching time to observe, test, document and evaluate on almost everything a judoka does. As a result, the work becomes both intensive when I am in the Faroe Islands, just as what has been mentioned before is incredibly high demands on the adepts when they are alone. 
FRAMEWORK AND TERMS AND CONDITIONS 
There are some places in the Faroe Islands that are just like for many of us – from a larger country – remember from childhood: small dojos, old judo mats – mats that must be carried out before the training. But do this affect the quality of judo? Can you create good judo fighters despite these limiting frames? I think it's possible! Of course, I am happy with all the experiences I have had in all kinds of beautiful and modern training facilities around the world. However, I am also sure that beautiful frames in themselves do not create good judoka, which can be confirmed after all in eastern Siberia as an example. 
A JUDO LAND ON THE PROGRAM 
Alongside the national team work, the Faroe Islands Judo Association has started a development cooperation with Swedish Judo. We have a tailwind in the form of new clubs and an established referee who has moved back home to the Faroe Islands again. Denmark will hopefully receive one new Danish A-referee license. This can consequently set a new standard for referees and competitions in the future on the Faroe Islands. Last but not least in the Faroe Islands, some very important sports policy decisions have recently been made, which will also affect our judo sport.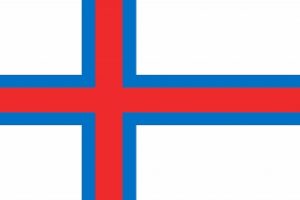 The Faroese Sports Federation has been approved to participate in both European and Olympic events. It's because the federation was recognized internationally by their special federations). Today the Judo Faroe Islands have an independent status in the IJF, which means that we can participate in EYOF, YOG and European Games under the own Faroese flag. So far, participation has been under the Danish flag.
If the right circumstances and the results continue to work for us in the same way, one can very well see that the development for the Faroe Islands judo will take even higher heights in the next few years.
// Roland Vogt, National team coach Judo Faroe Islands