The campaign and collect Judo Against Ebola is now finished This was a Swedish campaign so other countries couldn"t donate. It has been a pleasure.I started it mostly a little spontaneously by a thought that we all can contribute with something. They that have the space for it of course. I fully understand those who want to save their last penny to additional expenses. As for example, both Christmas and other things. Thats alright by me. Now back to this. I started the campaign in mid-October if I remember it right. Easy to start and also to spread through the Red Cross Sweden. It was difficult to set a goal but did"nt want put it too low, so it had to be 5000 SEK. There after the name "Judo Against Ebola" came up. A good name for judo people to join together and donate some money in a simple way. My thought were both on the affected and all that entails, but also on the judo world throughout Africa. And also the quote I found by Jigoro Kano. The description was as follows:
"We want to act in a mutual effort in the fight against Ebola in the west of africa. Judo against Ebola is both to prevent the spread but also to improve the lives of for both sufferers, staff and families. Also to the judo federations and clubs in Africa to do their work properly without restrictions. So support us in the fight; judo Against Ebola! As Jigoro Kano once said: "The final goal of judo discipline is to perfect yourself and Contribute something of value to the world"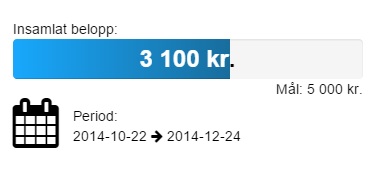 So what was the result? Well with all of 13 Donations of different ranks, we came to finish up with 3100 SEK (256 Pounds)! That number I see as very positive then I know that they can do very much use for this.This money will be used for the following:
-The clinics we operate, personnel and equipment, and water and sanitation
-Training and equipment for volunteers who inform the population about the disease and the volunteers who take care of dead bodies and disinfects home
-Transport of sick people to clinics
-Support to affected families (psychosocial support)
-Insurance of our volunteers and employees
-With this I would like to thank the following for your donations!
So I would like to say thank you to our donators!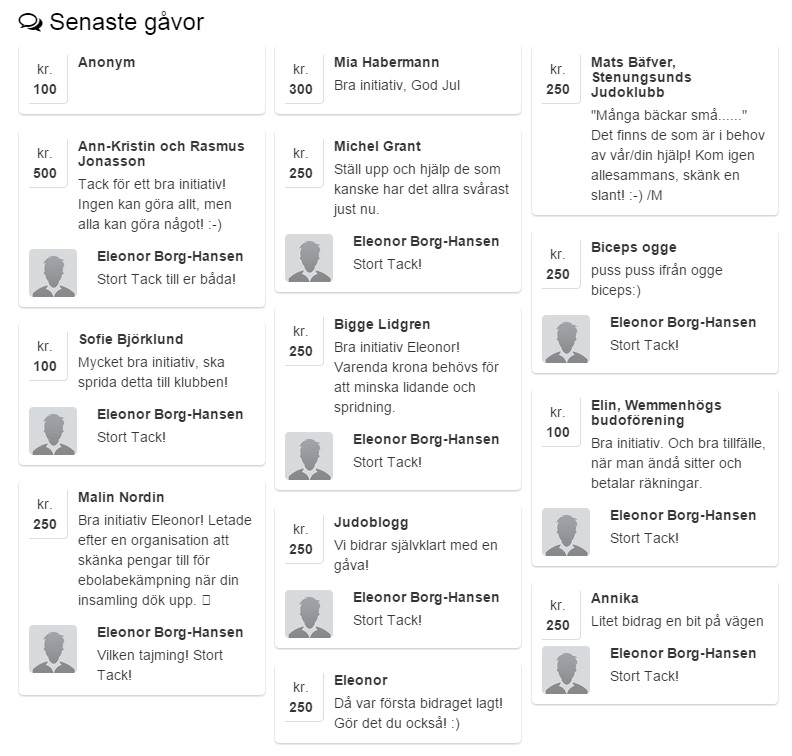 / Eleonor