The time is 17:00 in Chelyabinsk, but my head feels like it"s the middle of the night. Jetlag has never been my thing and also this time, I have been sleeping badly for a week and only got a few hours sleep before the year"s biggest competition.
This is it, I thought, after a fairly good day where I've won two matches and lost in the quarterfinals of the World Cup. Now I'm set against the dutchman, which in my opinion is the best judoka in the repechage round (the match for the bronze match). Just his name, I had answered a week earlier when my girlfriend asked me who I thought was the best judoka at the moment. Now I stood by the mat and had the tactics that Robert and I took just before we went in to the mat clearly in my head.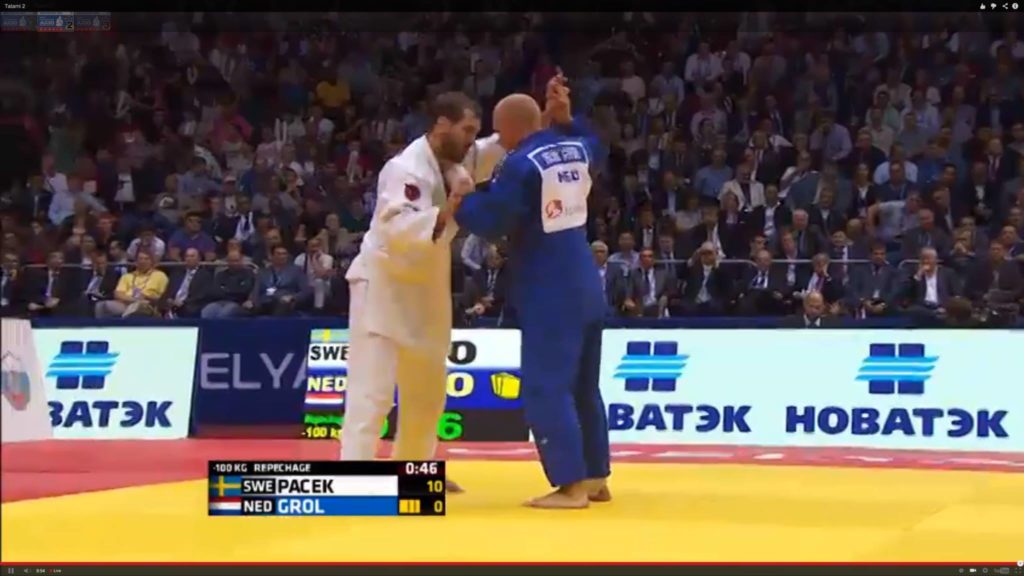 It's easy to get stressed during big events like the World Cup, but my only focus was to accept the stress and try to enjoy the most important competitions of my life. We all become stressed at competitions, it would be strange otherwise. But my advice is to accept the stress that is completely natural, otherwise you'll miss the pleasure.
Now I stood there and looked up,the stands are full. I greet and went up on the mat and when the referee starts the match I've lost all nervousness in a millisecond. It's strange how the body works, the rest of the competition I did not intend on anything but my judo. When referee breaks the match after 5 minutes effective time I stand victorious and is passed on to a bronzefinal in the World Cup. That I never thought I would accomplish when I as 14 years old were not included in Judo Syd RM teams and was devastated. You will never know for sure why you end up where you end up. But what I do know is that with good training will get you far and I have seen to get that.
I've thought about it a lot recently and feel I would like to help develop the Swedish Judo. I have to plan to give out private lessons to clubs where practitioners and trainers together may help both from a technical, but also with the tactical piece in todays international Judo. If interested you can contact me through my email: martinpacek@hotmail.com
Good luck with your judo / Martin Pacek