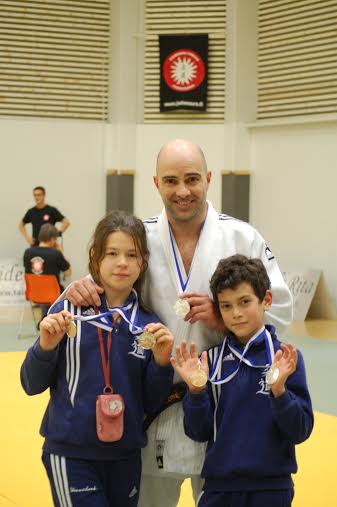 Patrik Wennerland is one of the main organizers of Nordic Capital Challenge at medborgarplatsen in Stockholm on Saturday. He has also been responsible for the selection and coaching of the Swedish judogirls team. He belongs in Västby Judoclub as coach and has had judo as a sport since a young age. Here we get a preview of what he writes in the program notes for Saturday!
I have been judoka since I was eleven years old. Competed and lived for judo during my childhood. It"s been good for me and developed me both physically and mentally. But that was a hundred years ago, it feels like, now I find myself on the mat just training as an adult side by side of those who coach and trainers.
Judo gave me a good start in life and I see how excellent judo training is for all who practice it at different levels, regardless of age and individual abilities. To help young ambitious judokas to perform to the maximum is extremely stimulating and I enjoy that once again be a part of it, now that my own hinges creak slightly. You realize how important the mental part is and how little we knew and understood about it in my time. To truly believe in themselves and their own capabilities (regardless of who to meet) is extremely important to be able to perform. An important part of my job on August 9 is to provide security and team spirit of our judogirls in Team Stockholm!
To have the opportunity to get out and lead the girls team at Nordic Capital Judo Challenge, I actually see as an honor! All of us who are involved in this exciting event, as well as contestants organizers and volunteers are ambassadors for judo! Now we will show off a beautiful arrangement and invite you to enjoy fine techniques and hopefully also a great thrill.
We have many talented and promising girls in our team who are looking forward to compete against tough opposition and show you what they can do on the judo mat. I have therefore chosen two athletes per weight class and age group. This means for many that they only have one match to focus on, which is unusual for these athletes, who are accustomed to go far in other competitions. "
Thank you for stopping by and looking at our exciting events!
See you at Medis 9th and make sure that the contestants can hear you!
By the Keys
Patrik Wennerland
Sweden